Executive Car Service in New Orleans
Have you ever dreamed of arriving at your destination in style and comfort? If so, then executive car service in New Orleans is here to make it a reality. Like an oasis in the desert, this luxury transportation option offers travelers a unique way to experience the city's vibrant culture and history. With its luxurious amenities and impeccable customer service, executive car services provides passengers with an unforgettable journey that will leave them wanting more.
Benefits Of Using An Executive Car Service In New Orleans
For those looking for the best way to get around New Orleans, an executive car shuttle service can be a great option. Take the case of Dean and his family visiting from out of town. They wanted reliable transportation that would not only get them where they needed to go but also do so in style. An executive black car and shuttle service provided exactly what they were looking for – timely pickups and drop-offs, efficient routing between destinations, and luxurious vehicles with experienced drivers.
Using an executive car service offers several benefits beyond just reliability and luxury vehicle choices. First is safety; many companies have rigorous background checks on all their drivers as well as maintenance schedules for their fleets which ensure passengers are always safe while traveling. Second is convenience; since most executive car services offer round-the-clock availability, customers can easily book rides anytime during the day or night without having to worry about being able to find transportation when needed. Finally, these types of services often provide a personalized experience that regular taxi cabs cannot match; this might include extra amenities such as complimentary snacks or drinks and customer assistance throughout your journey should you need it.
No matter why you're considering an executive car service in New Orleans, there are certain tips you should keep in mind when selecting the right provider for your needs: research customer reviews online, check if the company is licensed by local authorities, ask about any additional fees that may apply (such as late arrival charges), compare rates among different vendors before booking, and inquire about special discounts available if applicable. Taking these steps will help ensure you make the best choice possible when choosing an executive car service in New Orleans to meet your travel needs.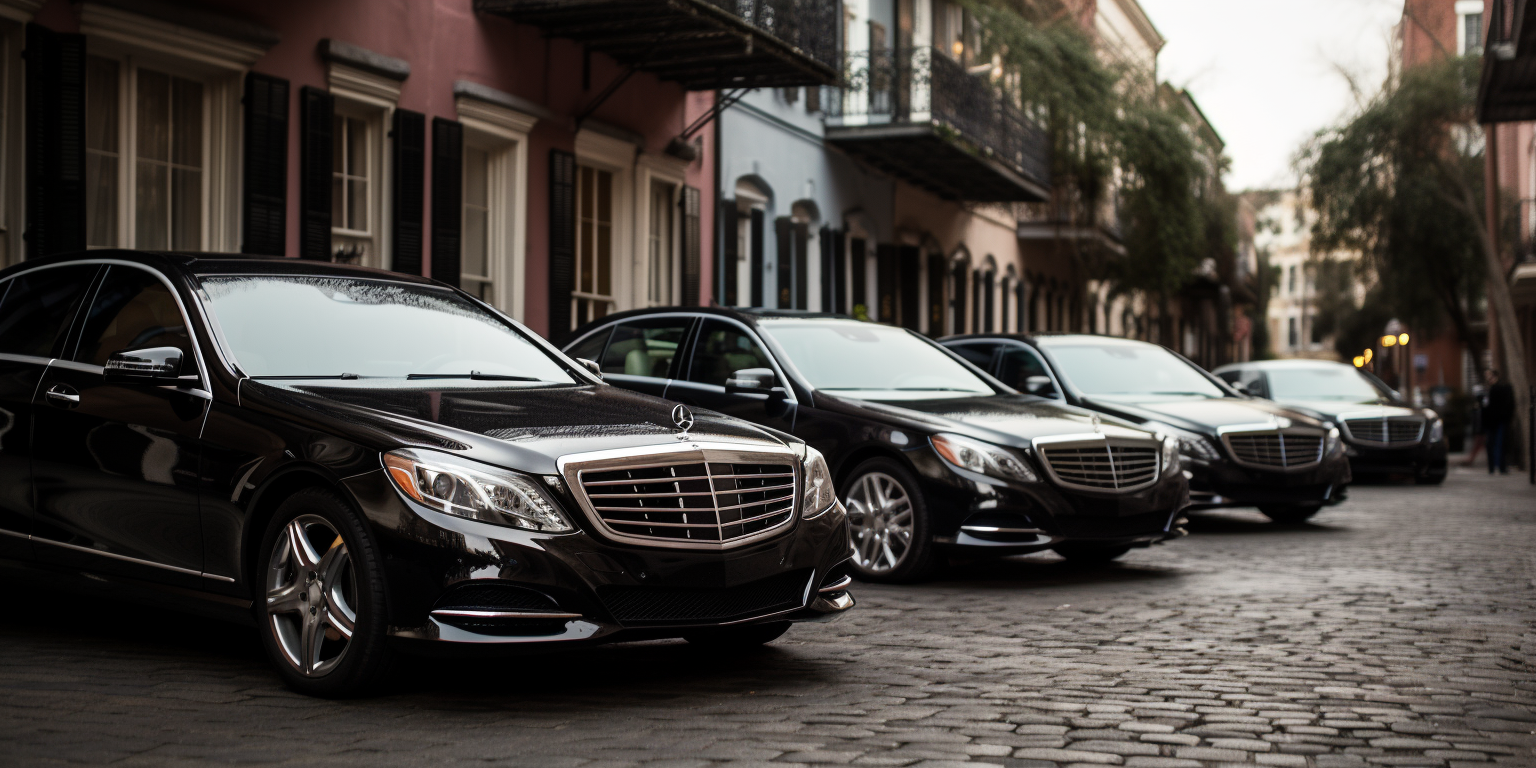 Elegant Stylish Executive Car Service In New Orleans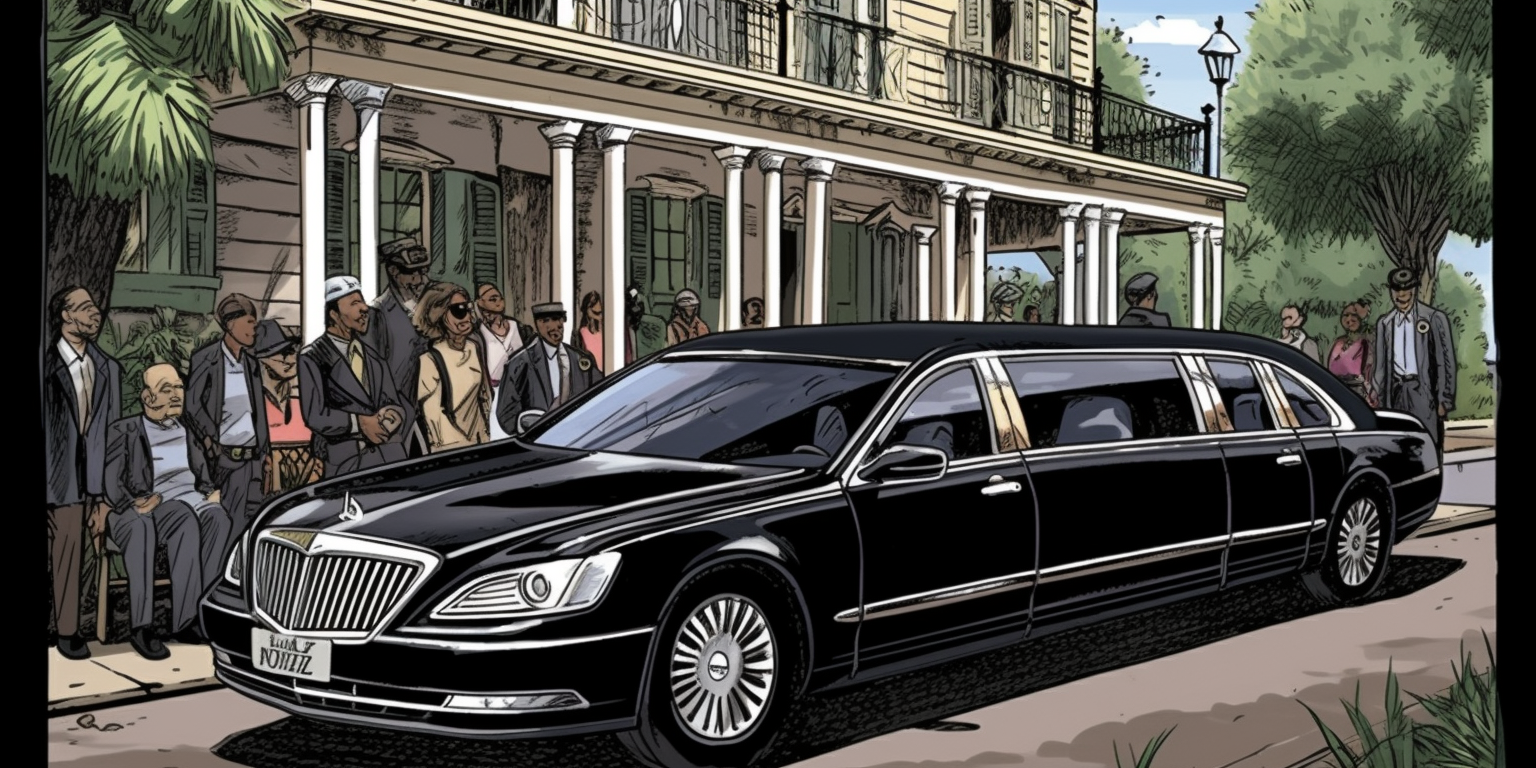 Tips For Finding The Right Executive Car Service
When it comes to executive car service in New Orleans airport and new orleans international airport though, finding the right one is essential. To ensure you make a good decision and get the best out of your airport experience.

All these factors will help you determine which company offers the most reliable service at an affordable price.
Beyond just researching, there are other steps you can take to find quality fleet and executive car services in New Orleans such as asking friends for recommendations or seeking referrals from trusted business partners. Doing so allows businesses for you to talk with people who have already used them, allowing businesses for you to gain insight into their operations and customer service standards. Plus, this could also give you access to exclusive deals!
With this knowledge in mind, cost considerations should be weighed carefully when choosing an executive car service in New Orleans – both upfront costs and savings over time should be considered before making a decision.
Reputation
Research how long they've been operating and read online reviews from past customers
Safety
Check if their vehicles have passed all safety inspections and that drivers are well-trained
Cost
Ask about any additional fees or charges before booking.

Cost Considerations For Executive Car Service In New Orleans
When it comes to executive black car service or limo service in New Orleans, the cost is a major deciding factor for many customers. According to recent statistics, the average price of a chauffeur-driven limousine ride across the city can range from $50 – $150 per hour. That's why being aware of your budget and researching different options before booking an executive black car service or limo service should be at the top of your list. Here are four key considerations for getting the most out of your money. First, look into renting versus hiring – sometimes you can score great deals on rental cars or vans that will save you more than opting for a chauffeur-driven vehicle. Second, check if there are any discounts available – some companies offer discounts depending on distance traveled or time spent using their services. Third, inquire about additional fees such as wait times, fuel surcharges, extra stops, and so forth; these could add up quickly! Fourthly, always read reviews online and ask around before settling on a particular company. This will give you an idea of what kind of experience other people have had with them previously.
Locations Most Popular For Executive Car Service
When it comes to executive private car service here in New Orleans, there are many considerations. Cost is only one of them. Another important factor when looking for the best private car service option is location. Knowing which areas are most popular with customers can help passengers decide on the perfect ride.
From uptown neighborhoods and business districts to downtown attractions, there's no shortage of demand for luxury rides around the city. Whether you're heading out to Bourbon Street or exploring a new neighborhood, chances are good that you'll find an executive car ready and waiting to take you wherever you need to go. Executive car services can provide transportation from airports as well as access to top-rated restaurants, jazz clubs and more across New Orleans. With so much available at your fingertips, choosing the right ride doesn't have to be difficult — just pick a reputable company and leave the rest up to them!
No matter where you're headed in The Big Easy, professional chauffeurs will get you there quickly and safely without breaking the bank – giving travelers peace of mind for their next adventure.
Popular Destinations For New Orleans Executive Car Service
When you're in New Orleans, executive car service is a great way to get around. But what are the popular destinations for this type of transportation? Let's take a closer look.
If you're in the new orleans area looking for fun nightlife spots and restaurants, then Frenchmen Street is one place that can't be missed. This vibrant area offers live music venues, art galleries, and plenty of delicious food options. Plus, it's conveniently located near many other attractions as well.
For those wanting to experience some of the unique cultures of New Orleans, there are several areas worth visiting. The Garden District provides visitors with an array of historic homes, while Uptown showcases beautiful architecture from centuries past. And if you'd like to see some southern plantations up close, then a trip out to River Road will provide just that.
No matter where your travels take you in New Orleans, executive car services have got you covered with reliable transport solutions tailored to meet all your needs. From sightseeing tours to group transportation to dinner reservations at exclusive locations – these companies offer everything needed for an enjoyable journey in the Big Easy!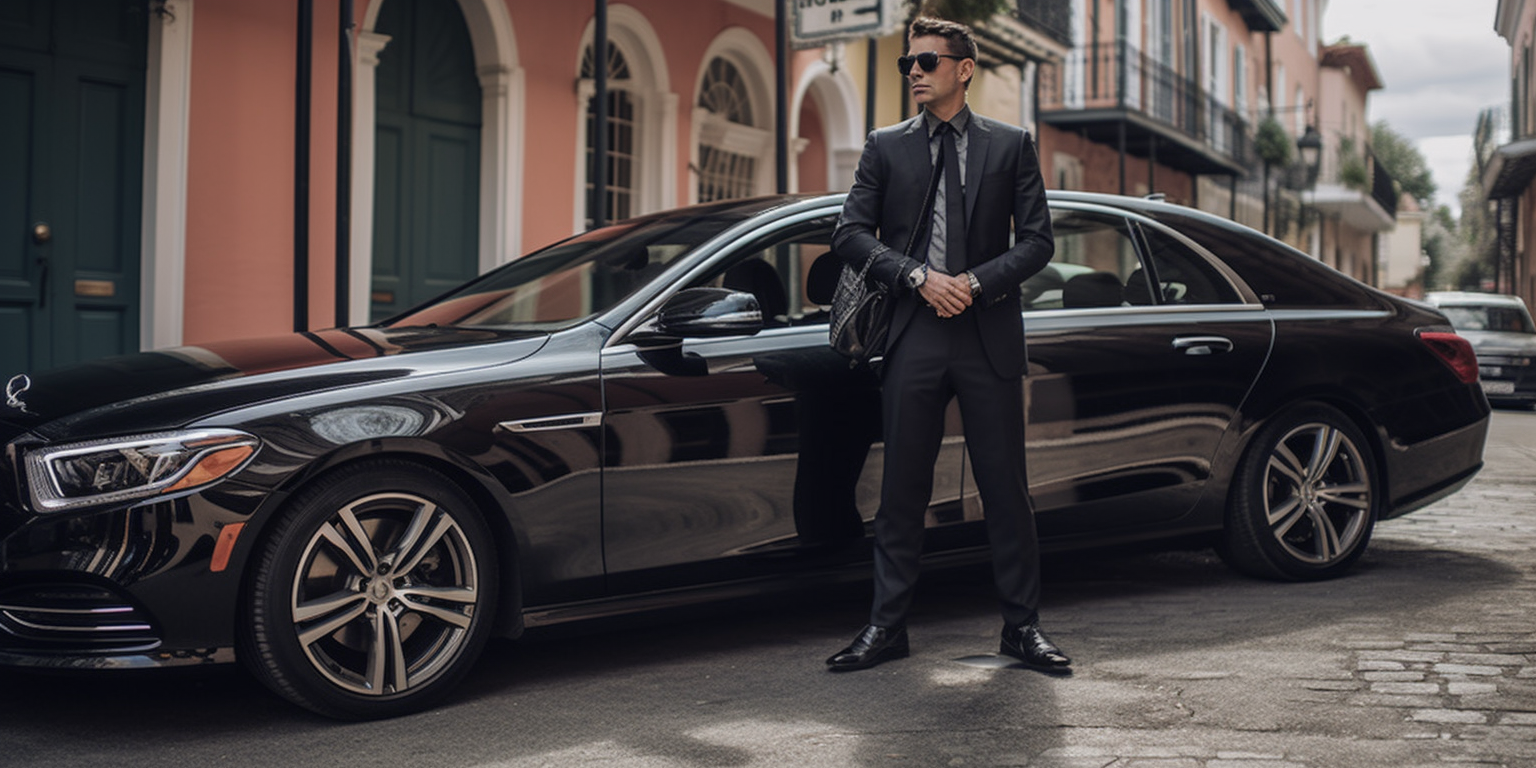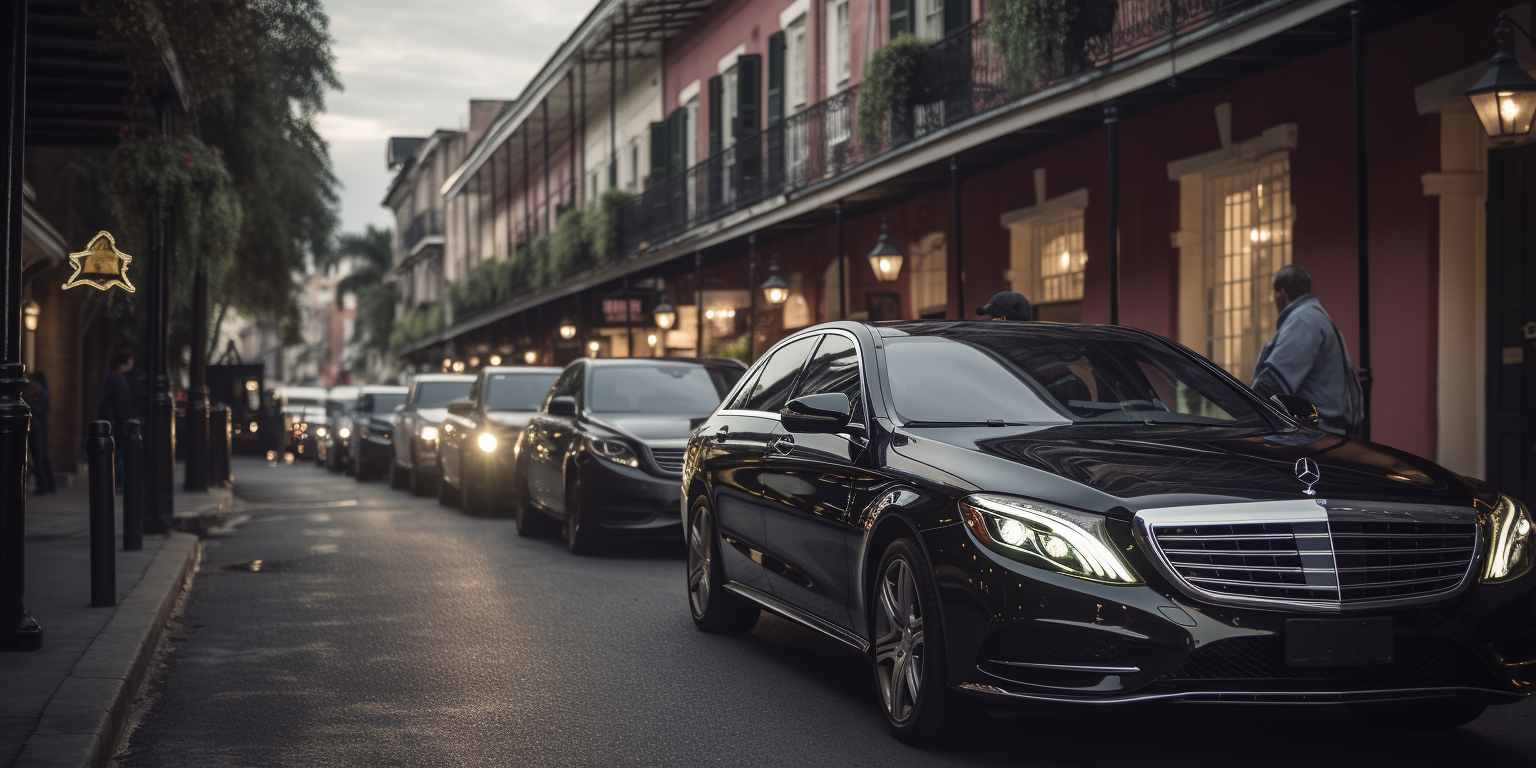 Features Available With Executive Car Service
For those seeking an executive car service in New Orleans, there are plenty of features available to make the experience a luxurious one. Take for example Executive Car Services LLC., which offers clients full-service luxury cars and professional chauffeurs with amenities that range from complimentary snacks and beverages to Wi-Fi access and charging ports.
Here are 6 key features they provide:
Professional Chauffeur
All drivers have years of driving experience in Louisiana, as well as being knowledgeable about the area. They also ensure passenger safety while providing prompt courteous and professional service to clients
Variety of Luxury Cars
Clients can choose from a variety of vehicles like luxury sedans and, SUV's, stretch limos or party buses perfect for special events such as weddings or proms.
Comfortable Amenities
Passengers will remain comfortable throughout their ride due to amenities such as climate control, reclining seats and extra leg room
Complimentary Snacks & Beverage
To further enhance the level of comfort during a trip, clients can enjoy complimentary refreshments including bottled water, soft drinks and light snacks like granola bars or chips
See More
Accessibility Options
The company is able to accommodate passengers who may require wheelchair accessibility services upon request.
Wi-Fi/Charging Ports
Last but not least, free Wi-Fi is provided along with USB charging ports so travelers can stay connected at all times.
With so many options on offer from Executive New Orleans Car Service LLC., it's easy to understand why this type of transportation and new orleans car service has become increasingly popular amongst tourists visiting New Orleans looking for top-notch customer service combined with first-class style and convenience. Moving forward, let us look into how one can go about making reservations for an executive no Orleans car service here in New Orleans…
Making A Reservation For Executive Car Service In New Orleans
Executive Car Service
Are you looking for the perfect way to reach your destination in New Orleans with executive car service? With a reservation, you can make sure that you arrive on time and in style! Here's how to book the right ride.
Booking an executive car service doesn't have to be complicated; with these steps, you'll be ready for a comfortable ride through New Orleans in no time! Moving ahead now, airport transportation is another great option offered by most providers.
Now, here's what it takes to reserve one:
Contact the company – You need to find out about availability and fees by reaching out via phone or online form.
Choose your vehicle type – Most services provide options from sedans to SUVs. Select the one that meets your needs best.
Get details confirmed – Ensure payment methods, pick-up location, drop-off points, etc., all match up.
Finalize booking – Make sure all parties have received confirmation before setting off on your trip.
Airport Transportation With Executive Car Service
"Time is money," and when it comes to airport and transportation needs, executive car service provides a convenient way to get where you need to go quickly. Here are four reasons why this type of transport is preferred:
Comfort
Executive car services provide spacious seating with plenty of legroom for an enjoyable ride.
Reliability
You can count on the driver to be prompt and professional so that you make your flight or other destination on time.
Convenience
The driver will pick you up from your chosen location and take care of all the navigational details as well as deal with any traffic issues along the way.
Professionalism
Drivers will be dressed in appropriate attire, making sure that you arrive at your destination looking polished and ready for business or pleasure.
Not only does executive car service offer airport transportation but they also provide special occasion services for those times when you want to show up in style! With their help, you'll have no worries about getting around during important or special events, such as weddings, proms, birthdays, anniversaries, etc., leaving you free to enjoy yourself without having to worry about parking or navigating unfamiliar roads.
Frequently Ask Questions